RUN TEAM
SERIOUS RUNNERS ONLY PLEASE  - We are assembling a small group (20 maximum), of active or former military personnel or dedicated athletes to comprise a core team of runners committed to a 3-day 146+ mile tribute run. October 18-20 run will begin Friday October 18, 7:00am and conclude 12 noon October 20. The run has a specific timetable for each marker throughout each day. Runners need to be flexible, willing to run on any given day and when needed. RAIN OR SHINE.
Runners will run 1 mile for every Arizona fallen military hero who died while serving during the current war on terror, stopping to salute and give tribute by name at every Hero Marker, briefly greeting family, friends and comrades who may be waiting nearby. Stopping no longer than 90 seconds each.
Each runner must be physically capable of a consistent 8 1/2 minute mile for a minimum of 1 hour or 6 miles or longer. Core teams will rotate every hour over the 3-day period. We are not looking for quantity of runners but a solid team dedicated to the remembrance of those who gave their lives and their families. This route will be grueling at times because the trail winds through many hilly areas of Arizona and a specific pace must be maintained in order to greet waiting families.
If you are interested in becoming a part of our core team or desiring to run any of the 146+ mile distance, contact Laura Sutton, AZrun@honorandremember.org or fill out our Contact Form.
The 2019 Arizona Run for the Fallen Core Runners Are:
CLICK HERE TO SPONSOR A RUNNER PER MILE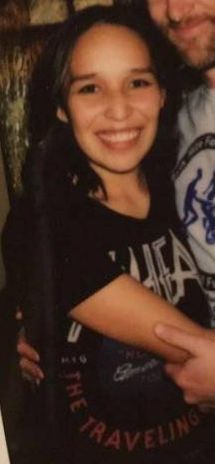 Riva Villaran
22-year-old Native American from the Navajo Reservation.  I am married to Tim and we have a two-year-old son named, Thurston and a cute little puppy named, Poppy. In 2014, Tim introduced me to, "Run for the Fallen," and since then, I've admired what Honor and Remember does for several families across the country. Therefore, for the second time, I am proud to be a part of this year's Run for the Fallen.

Savas Rivera
Born in Adrian, MI in 1989 but was raised in Randleman, NC where, throughout high school I was on the Track and Cross Country teams. After high school I ran in college in northern NY but it was more for the fun of it. The Air Force has given me the chance to run in many parts of the country and I am glad to be able to be a part of a run that remembers our brothers, sisters, and families who have sacrificed so much to protect our freedoms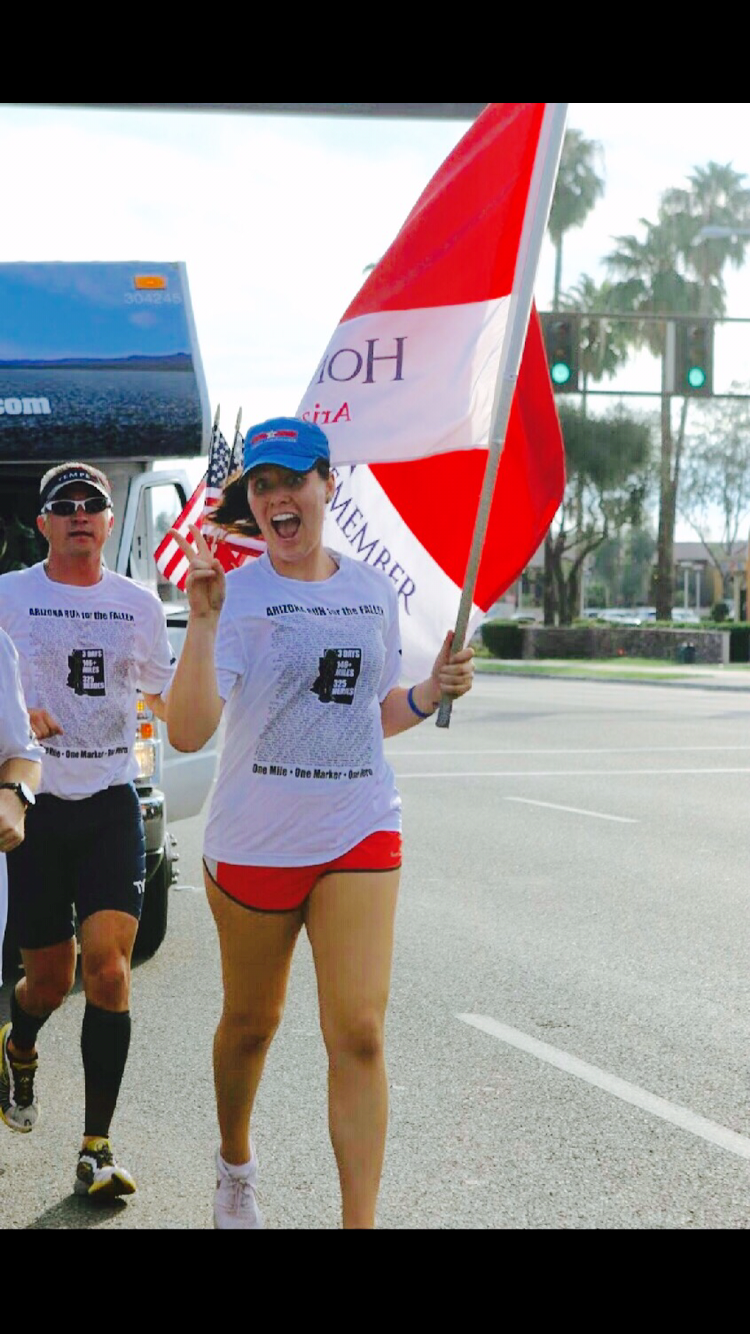 Taylor Main
Currently enlisted in the United States Air Force. I'm a weather forecaster and Davis-monthan AFB and have been here for the past 3 years. I am a pretty active runner and this will be my second Run of the Fallen event.
I have called many places home over my 22+ years in the Marine Corps. I have had a chance to serve, deploy and run in many different parts of the world. Arizona has been a staple location with over 11 years of collective service in various commands throughout the state. It's an honor to serve my country and privilege to participate in this event which honors so many who have served and given everything for our country and freedom.