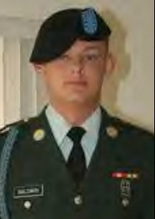 SPC JONNE A. BALDWIN
Hometown: Casa Grande
Date of Death: November 15, 2010
US Army
1-040
Birth: Sep. 5, 1991
San Diego
San Diego County
California, USA
Death: Nov. 15, 2010
Jonne Alan Baldwin, 19, of Casa Grande, died on Nov. 15, 2010 in Colorado Springs, Colo.
Visitation will be from 1 to 2 on Wednesday at J. Warren Funeral Services, Cole & Maud The Gardens Chapel. The graveside service will follow at 2 in Mountain View Cemetery.
Mr. Baldwin was born on Sept. 5, 1991 in San Diego. He served in the Army.
Survivors include his parents, Dale A. Baldwin, of Casa Grande and Lisa Kearns, of South Dakota, and a sister, Melissa Baldwin, of San Diego.
Obituary from J. Warren Funeral Services
Burial:
Mountain View Cemetery
Casa Grande
Pinal County
Arizona, USA