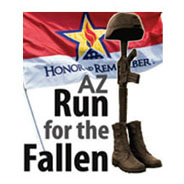 SPC. JESSE A. LATAS
Hometown / City: Sierra Vista
Date of Death: July 29, 2007
US Army
HM1-026A
I first wrote about Jesse 22 months ago in a diary, My Hero is Coming Home.
Nearly a week has passed since the funeral and nearly two weeks since Jesse's death. I know what people mean when they say that they can't imagine losing a child, but it happened to me. The door to Jesse's physical life has now been shut, forever. The door to Jesse's emotional life I choose to keep slightly open. I keep it open because I know part of him is with me and part of me died with him. I know he will never be here with me physically. Emotionally, it is another story.
Jesse was just starting to develop his outlook as an adult on the world. He was very courageous fighting off leukemia as a 17-year-old, building his health to achieve his young adult goal of joining the Army. He had to join the Reserve because the regular military services would not allow him to join until after five years of remission. He joined the 208th Transportation Company only one year after he had completed his chemotherapy. Our then-18-year-old son assured us that the recruiter had promised that as long as Jesse attended college, he would not be deployed. I knew better. After over twenty years in the military, and seeing the condition in which this administration had left our forces, I knew that Jesse was "red meat" for deployment after he completed training. And that's exactly what happened. Jesse shipped out the summer of 2005 for Iraq and three months later, after enduring the stresses of combat, heat, poor nutrition, and bad water, he relapsed.
Because he had no white blood cells and was susceptible to infection, his doctors had wanted him to be flown out by himself. But that morning, a convoy came under attack, and Jesse shared the med-evac flight to Germany with 52 severely wounded American soldiers.
When he got to Germany, I was able to speak with him for the first time, and I asked him how he felt, and he said, "Lucky. Those other guys are a lot worse off than I am."
Shortly thereafter, Jesse arrived at Walter Reed. My wife, Salette, and I took turns going there and trying to get him home. We talked about the conditions there for a year and a half before the Washington Post broke the story and people started to listen. In March of this year, the Tucson Citizen published Salette's op-ed on Walter Reed.
By Thanksgiving of 2005, Jesse was back in Tucson at the University Medical Center. He underwent a cord blood transplant in March 2006. The stem cells are extracted from the blood of the umbilical cords of newborn babies, and they're now used as the preferred method of unrelated donor bone marrow transplants. Graft-versus-host disease (GVHD, or rejection) is usually minimized with cord blood compared to traditional bone marrow transplants; however, this was not the case for Jesse. His transplant was a success, but he was one of the exceptions and experienced high levels of GVHD that affected his gastrointestinal tract. His wonderful doctors could never completely fix this problem, and were about to reverse the transplant when Jesse succumbed to pneumonia 21 months after his relapse and 16 months after the transplant. He was put in intensive care, heavily sedated and never recovered after three weeks of fighting infections that attacked his lungs, liver, bone marrow, and kidneys. Salette, our daughter, Virginia, and I were with him when he died.
I keep looking through that emotional door that remains ajar. I see a rich life experience that many of our fellow countrymen have never had and will never have. Not many can have the same outlook on our foreign policy in the Middle East as he had. Jesse was never in favor of the actions taken by Bush in invading Iraq and after he witnessed the carnage, he knew there was something drastically wrong. He was with me during my campaign for U.S. Congress and when he could join us on the trail, he would. He loved the debates and forums and always gave me feedback from a point of view of a young war veteran.
Through this door I can see the special love Jesse had. He never complained about his personal pain and suffering. He never asked, "Why me?"  Through his experience, he made me a better person. He showed unbelievable courage through this test of his life. But he showed much more compassion, something I didn't see until near the end. He loved life, but he loved others more.
At his funeral service, our good friend Darwin Hall sang America the Beautiful, and I found new meaning in the verse:
"Oh, beautiful, for heroes proved
In liberating strife
Who more than self their country loved
And mercy more than life.
America, America
God mend thy every flaw.
Confirm thy soul in self-control
Thy liberty in law."
Salette put together a slide show for Jesse's memorial service that you can view here. Jesse was buried with full military honors at the Southern Arizona Veterans' Cemetery.