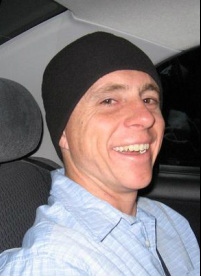 SGT. BRICE A. PEARSON - U.S. Army
Hometown / City: PHOENIX, AZ MARICOPA
Date of Death: Monday, April 23, 2007
Conflict: Operation Iraqi Freedom (Iraq)
Branch: U.S. Army
Rank: SGT
Unit: TROOP B, 5TH SQUADRON, 73D CAVALRY, 3 BCT, FORT BRAGG, NC
Birth: Jan. 23, 1975, USA
Death: Apr. 23, 2007, Iraq
Sgt. Brice A. Pearson of Avondale, Arizona is a 1993 graduate of Mingus High School and attended Arizona State University. Brice is survived by his parents, Robert and Beth Pearson of Avondale, and Leslie White of San Antonio, Texas; brothers Jeremy, Matthew, and Joshua Pearson, David and Andrew White; his "little sis", Amy Pearson; and countless aunts, uncles, cousins, and friends who will miss him more than words can say. He is preceded in death by his grandparents, William G. Pearson and his maternal grandparents, his great-grandma Judy, his uncle William Pearson, and his baby sister, Elizabeth Grace Pearson. To his second family, 5th of the 73rd, 82nd Airborne, he would want you to know that he was proud to serve beside you. Brice died from wounds sustained when a bomb detonated outside a building he was occupying in As Sudah, Iraq at age 32.
Army
5th Squadron
73rd Cavalry Regiment
3rd Brigade Combat Team
82nd Airborne Division
Fort Bragg, N.C.
Burial:
Greenwood Memory Lawn Cemetery
Phoenix
Maricopa County
Arizona, USA