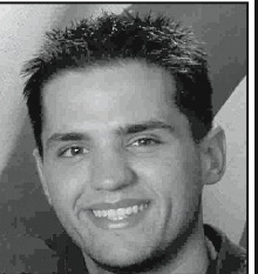 HM ROBERT N. MARTENS - U.S. Navy
Hometown / City: QUEEN CREEK, AZ MARICOPA
Date of Birth: Friday, February 1, 1985
Date of Death: Tuesday, September 6, 2005
Conflict: Operation Iraqi Freedom (Iraq)
Branch: U.S. Navy
Rank: Hospitalman
Unit: I CO, 3D BN, 6TH MAR, RCT-2, 2D MARDIV
Birth: Feb. 1, 1985
Cody
Park County
Wyoming, USA
Death: Sep. 6, 2005, Iraq
Robert Nathaniel "Nathan" Martens 20, of Queen Creek, Arizona. Beloved Son, Husband and Father lost his life just after midnight on September 6, 2005. Nathan, a Navy Corpsman assigned to II Marine Division, Camp Lejeune, N.C., was on a night patrol at the time in Al Qaim, Iraq where he was proudly serving his country. Though Nathan's time here was short, his impact on others and lessons taught will live on forever. Nathan set an example for both young and old to follow. With his mission here complete, Nathan can now return to sit at the right hand of God. Nathan will be missed for now and loved forever by those he leaves behind. Wife Erin, 10 month old daughter Riley Jo, Mother Maria, Father Rob, Sister Bobbie Ann and Brother Matthew, along with many other family members and friends. We trust that God will continue to watch over us all with Nathan's help until we meet again. Nathan, we look forward to when we hook up again to party at God's house. Services will be held at 10:00 am, Wednesday, September 14, 2005 at Central Christian Church of the East Valley located in Mesa Arizona at 933 N. Lindsay Rd. (Brown & Lindsay Rds.) 480-924-4946. Interment at City of Mesa Cemetery (Brown & Center Rds.) following the service. A gathering will be held back at Central Christian Church, in the Higher Grounds Cafe following the interment. In lieu of flowers, the family asks that donations may be made to the trust fund account in the name of Riley Jo Martens at any M & I Bank.
FALLEN SERVICE MAN REMEMBERED FONDLY, DREAMED OF BEING PEDIATRICIAN
Ten-month-old Riley Jo Martens won't ever get to know her daddy, Nathan.
He's the one who would fling her high into the air and catch her in a Wal-Mart aisle while Mommy was shopping in another part of the store.
He's the one who wrote her a letter before he was deployed to Iraq telling her he loved her and promising to send her lots of pictures, letters and kisses.
She will have to rely only on others' memories of Nathan Martens, killed Sept. 6 after the Humvee he was riding in rolled over and crashed.
He wanted to be a pediatrician when he got out of the military, and served as a Hospitalman with the 2nd Marine Division near Baghdad. He was killed 10 days after leaving for Iraq.
He was only 20, but from the hundreds of people who came to his funeral to pay their respects Wednesday, you would've thought he lived four times as long.
"As a father, I could not have been more blessed," said Robert Martens, speaking at his son's memorial service at the Central Christian Church of the East Valley in Mesa. "He exuded qualities I wish I saw more of in myself as well as others."
They came to remember the Nathan they remembered - "Doc" to his soldier buddies - the kid who always had a smile on his face and was quick with a bear hug or laugh.
Most of the memories are still fresh.
It was only a few years ago when he was playing center on the Queen Creek High School football team or helping out a customer at the local True Value hardware store. His family had moved to Queen Creek from Mesa when he was 10.
Friends remember him falling hard for his wife, Erin, the daughter of Buckeye police Chief Dan Saban, a former commander in the Mesa Police Department.
He would be up early in the morning to put toothpaste on Erin's toothbrush, even though she wouldn't be up for two more hours. The paste would be hard and crusty by the time she got up to brush, but he just wanted to start her morning out special, Erin remembered.
To save a few extra bucks, he bought a pair of hair clippers and an instructional DVD at the store so Erin could cut his hair for him. She did once, and he told her, "good job, Babe," even though he was teased by his buddies the next day.
He didn't care. He lived for his girls.
"(Nathan was) a special gift from God," Erin said Wednesday.
At the Mesa Cemetery, the 20-year-old soldier, husband and father was laid to rest with a 21-gun salute.
Memories of "Doc" will live forever.
The Arizona Republic
Sept. 14, 2005 06:15 PM
Burial:
City of Mesa Cemetery
Mesa
Maricopa County
Arizona, USA